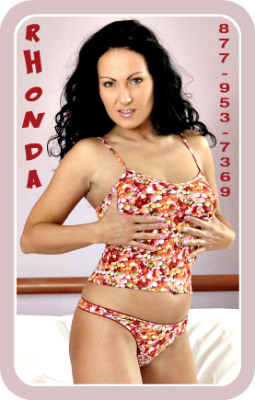 Cum and join me in a nasty extreme phone sex conversation. Tell me what's on your horny mind, the more perverted it is the dirtier I'll play. Let me guide you to ecstasy one slow erotic seduction at a time. So get comfortable, relax get your cock out and start stroking, Let's get started!
My caller likes is extreme phone sex on the perverted side like I do, and I'm happy to oblige him any way he wants it. He confessed to me his desire to find out what it's like to be a woman picked up by a handsome man in a bar. I must admit I was all over that wanting to turn him into a crossing-dressing faggot. I drew him a hot bubble bath for my budding little queer to soak in, I handed him a razor then told him to shave off all your manly hair and don't forget your clitty and pussy then I reminded him men like their women smooth and hairless.  I then helped him dry off, powder and perfume. Now to get dressed, I handed him a garter belt then hooked it around his waist. I then gave him a pair of stockings and told him to bend over place his toe in then roll the stocking up his leg I helped him fasten the stocking to the garter belt. I suggested he do the other leg after all he's a cross dressing faggot now. I helped him with his matching bra, we stuffed it so he looked as if he had big tits. I then helped him into his dress, it's short, black and tight fitting there's a slit up his thigh. I handed him a pair of heels. I did his make-up, heavy on the eyes and deep red fuck me lipstick. I styled a long hair wig to frame his face. I told my little faggot to look into the full length mirror and practice talking and working his limp wrist. Then told him to practice walking about the room like a lady while I dress. When we're both all dressed up to do the town we jump into a cab and head for the gay bars. Once we're there that's when his extreme phone sex fantasy gets really twisted. My voice becomes very low and I turn into a guy standing at the bar. My caller's voice becomes high and he turns into a she. She gets brave and walks up and seduces me. After a few moments of playful banter I lean in and forcefully tongue kiss her, I grab the back of her head to hold her still until I'm done giving her tongue. I take her to my place, once we're comfortably sitting on the couch I pull my cock out and tell her to cock suck it, to blow me. She eagerly sucks me off, while she has my dick in her mouth I'm feeling her up. I'm squeezing her ass cheeks then my hand wanders to her front, to my surprise I feel a bulge, it's more like a dick. That's when I stand up and tell my faggot whore to show he her tranny dick. I grab it and pull on it then play with her balls, I then tell my tranny whore to bend over bitch, grab your ass cheeks and spread them. When she does, I stick my hard cock into her man pussy and fuck her hard. I call her a faggot, slut, whore and a tranny cunt until she blows her load. After that, I look at her, then say eat it cum dump.
Are you ready to confess your deepest extreme phone sex desires? I'm here ready, wet and waiting to make them cum true. All you have to do is get comfortable, relax take out your dick and start cock stroking then tell me what's on your horny mind. I'll do the rest, I'll have you jerking on your cock and cumming hard before you know what's happened, your fantasy will turn into a ball draining cock exploding reality! Call me, let's play!
Rhonda – 1-877-953-7369
By