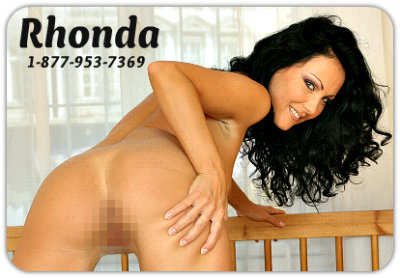 I'm one of the kinkiest anal phone sex sluts on the net.  I'm here to give you and me the most erotic and twisted experience that you can imagine.  There is nothing I won't do anally to get off. I also do potty and toilet training, strap-on play and weird anal insertions on myself and you too!   The nastier the better!
One of my favorites is toilet fetish phone sex and potty play as we talk about playing in our shit and piss like kids play in mud.  The sicker and more twisted we can make our anal phone sex session the harder I cum. I do all scat play and golden shower fetishes and fantasies with no limits or taboos. Get down on your knees and watch that turd force it's way out of my sexy asshole.  Or maybe you're looking to munch on my brown logs and drink my hot piss!
I will give you some of the best strap-on play and anal phone sex you can find.  I get soaking wet while giving you an ass fucking like you have never had. I have several different size dildos, vibrating dongs and butt plugs and I know how to use them. I will open up your man pussy and fuck you like the naughty slut you are!
So, if this is your kind of fantasy phone sex fun the call me right now. I'm always ready to receive and give a good butt fucking with my sick and twisted imagination.
 Rhonda – 1-877-953-7369