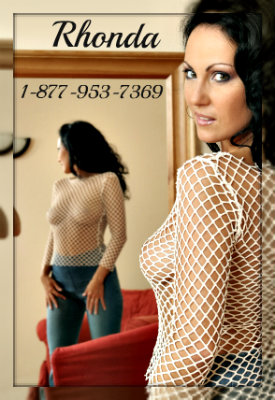 Are you looking for some of the kinkiest fetish phone sex around?  Well, then you need to call me because I will give you the most bang for your buck!
I'm a fetish phone sex queen and I do all of the topics other phone babes deem off limits or forbidden. And I do with no limits, taboo, or restrictions!
When I say fetish that includes all toilet play scenarios. I'm really into all golden and brown showers. I love being pissed on and I also drink the warm yellow fluid as you would drink a glass of water.  And don't forget I love to give as well.  Now let's talk about brown showers! Well, where do I start. I love having my fuck toy shit in my mouth and feed me that big brown log. I also like using it a body paints and just rub it all over the both of us as we lick it off and fuck like rabbits!
And of course I'm into castration! I get so freaking hot when I think about chopping off a cock and balls from you pathetic little dick losers. Yes, I said little dick! All you men out there that have the cock the size of a child is just something for me to amuse myself with. I figure you would be just fine if I just cut the little thing in between your legs off because it's so small. You can't fuck a woman with a thing like that anyway!
If you're not actually into castration and little dick humilation is more your style then I'll give you a call like no other. I have a bitchy side and I love making you feel like the worthless piece of shit that you are! My stinging words and harsh voice as I scream at you will leave a lasting impression. I don't hold back what-so-ever! I let it all go and my pussy twitches and I cream my panties when I make you feel like your less then a maggot!
So you see I am a fetish phone sex queen! And I do it all with a sick and twisted turn to it all. I will give you the exact fetish fantasy phone sex call that you're looking for! And this will bring you back to me for more!
Rhonda – 1-877-953-7369